Max Klinger's "Ein Handschuh" (A Glove), 1881: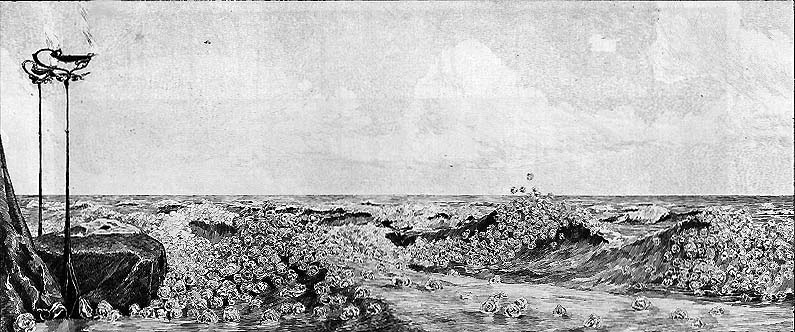 6. "Huldigung" (Homage)
Technique: Etching, size of actual image: 12.3 x 29.2 cm.
And now, even the sea worships the glove. "Huldigung" means both homage and oath. This is commitment and devotion. Or hopeless worship, for not even hundreds of roses affect the indifferent and passive glove. The sea is roaring with waves, but in the proximity of the glove, there is total calm. The flames of the oil lamps are not disturbed by wind.

Previous image|Next image
About Max Klinger

[English Homepage]
[Svensk bassida]
[Origo menu]

***