Max Klinger's "Ein Handschuh" (A Glove), 1881: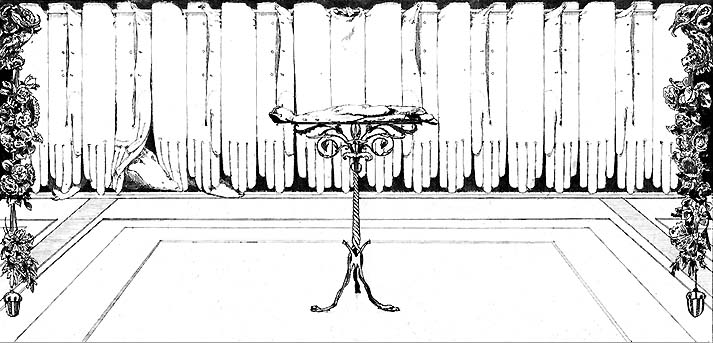 8. "Ruhe" (Repose)
Technique: Etching, size of actual image: 11.1 x 23.4 cm.
The glove of gloves, resting again - on a pedestal. Maybe it is threatened once more, or maybe it is trying to lure the strange animal to enter into glove territory.

Previous image|Next image
About Max Klinger

[English Homepage]
[Svensk bassida]
[Origo menu]

***