Max Klinger's "Ein Handschuh" (A Glove), 1881: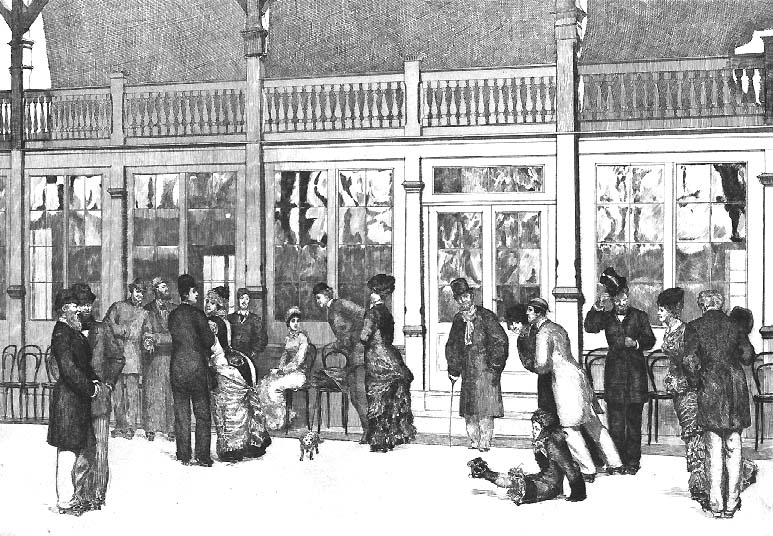 1. "Ort" (Place)
Technique: Etching and aquatint, size of actual image: 22.8 x 32.7 cm.
This suite of ten etchings were published in several editions from 1881 on, originally just called "A Glove", but later titled "Paraphrase on the Finding of a Glove". It all starts at the entrance to a roller-skating rink in Berlin. To the far left is Klinger himself (with the dark beard), together with his painter friend Hermann Prell. Except for the man with the walking stick, all the people have their skates on, and still the picture is rather static. The only action is of course the little girl tumbling over. She caughts only the attention of the dog. The main attraction in this picture is obviously the lady to the right, already courted by two gentlemen uncovering their heads. As the title suggests, the purpose of this image is to establish the scene, and the reflections in the windows, that keep us from seeing through, tell us that the outside world is - for the time being anyway - to be regarded as of no importance. The drama that unfolds is a drama from interior domains.

Next image
About Max Klinger

[English Homepage]
[Svensk bassida]
[Origo menu]

***